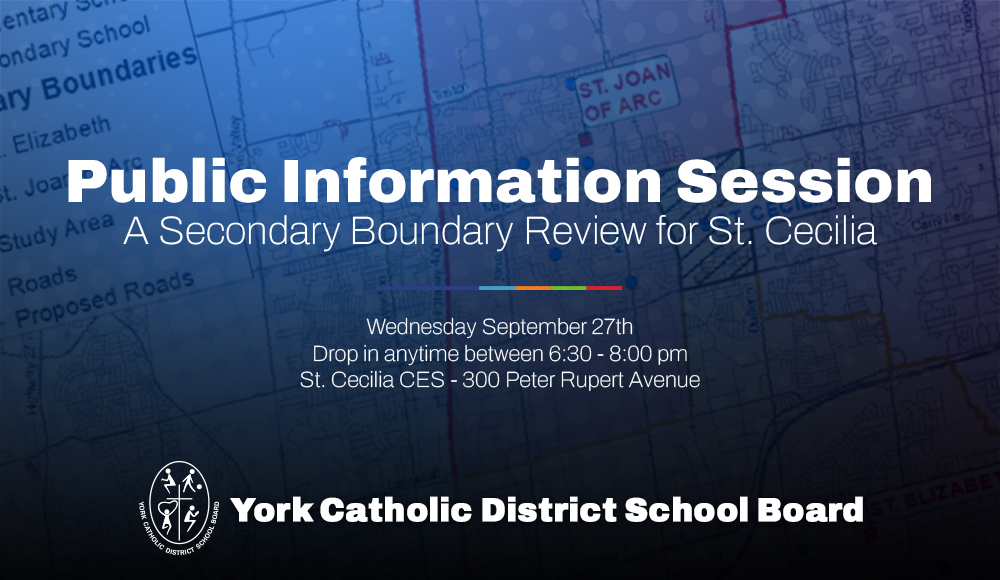 Good afternoon.
As communicated to St. Cecilia families on June 28, 2023, the Board of Trustees has directed staff to review the secondary school feeder alignment for the St. Cecilia CES community.
The secondary boundary review process is underway. The Local Boundary Review Committee (consisting of the school principals, school superintendents, the local Trustee, Planning Services staff and Student Transportation Services staff) is hosting a Public Information Session for all stakeholders in the St. Cecilia school community.
Meeting details are as follows:
Date: Wednesday September 27, 2023 from 6:30 – 8:00 pm
Location: St. Cecilia CES – 300 Peter Rupert Avenue, Vaughan, ON
Format: The meeting will take the form of a "drop-in" open house session, and you are welcome to arrive at any time.
St. Cecilia Public Info Session flyer